Mary Anagnost '86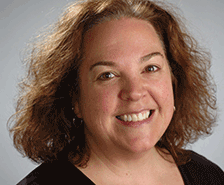 Mary Anagnost '86 is the executive director of regional alumni engagement for the DC area. She is responsible for designing and executing off-site events for alumni, donors, and friends in DC, Maryland, and Virginia, and creating community partnership programs. 
Mary also works closely with the University's regional advancement team and college-based development officers—researching area alumni, establishing relationships, and assisting in building a network of prospective donors. SU in DC's outreach extends to nearly 16,000 alumni, friends, and parents in the Maryland, DC, and Virginia region. In addition, there are approximately 500 students from the region enrolled on main campus annually.
Mary graduated from the S.I. Newhouse School of Public Communications with a degree in magazine. She worked for four years at U.S. News & World Reportbefore joining the SU in DC staff in 1990. Originally from Montour Falls, New York, Mary now resides in Baltimore, Maryland.