Daniel McMurray '19, G'20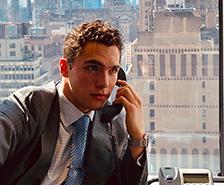 Where are you currently living? I began the MPA at SU July 1st and am excited to be around campus for another year!
What are you planning to do with your degree? I intend to pursue a JD at the conclusion of my MPA program, in the fall of 2020.
How did participating in Immersion Week impact your career path? Meeting so many phenomenal people has helped me forge ahead in my career. Interning on Capitol Hill and taking classes full time helped refine personal development skills, like time management.
Any advice for potential Immersion Week participants/future SU students? My advice for incoming students is to be prepared, as to make the most out of one's time in DC.