Gabrielle Golan '16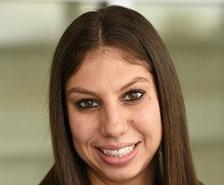 Where are you currently living? I am currently living in NYC and have been for the past 2 years. 
What are you currently doing with your degree? I currently work as a portfolio analyst at JP Morgan. 
How did participating in Immersion Week impact your career path? While it didn't impact my career directly, when I travel to DC for work or for personal weekends, I always make sure to check back in with the Greenberg House and staff members. It's always great to see fellow Syracuse alumni regardless of the city! 
Any advice for potential Immersion Week participants/future SU graduates? No question is a stupid question.  Going as a sophomore or junior you are never completely sure about what you'd like to do upon graduation or even where you'll end up. It's great to meet people and start relationships in other cities in an industry that sparks interests of potential career opportunities.