Glody Omasombo '18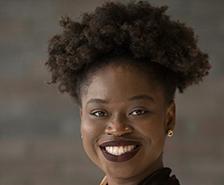 Where are you currently living? Brooklyn, NY
What are you currently doing with your degree? I am currently a second year Teach For America Corps member. I work with underprivileged and disenfranchised young children serving as a Group Teacher and positive influence who leads by example, builds character, nurtures optimism and shines a light on a path to a better future. 
How did participating in Immersion Week impact your career path? Immersion Week was extremely beneficial to me. It provided me with the opportunity to explore different sectors and network with SU alumni. It also helped me discover my passion for education. After volunteering with Living Classrooms Foundation in Baltimore, I decided that I wanted to pursue a career in education. 
Any advice for potential Immersion Week participants/future SU graduates? The most valuable advice that was given to me as a participant is to have an open mind. Immersion Week is a unique opportunity that allows students to network and inquire about different sectors. Therefore, it is important to keep an open mind when networking with different companies.