Ingmar Steeman '17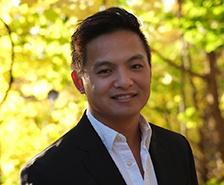 Where are you currently living? I am currently living in Washington, DC.
What are you currently doing with your degree? At Syracuse, I studied International Relations and Sociology. However, after graduating in 2017 and moving to DC shortly thereafter, I've been doing sales ever since. I am currently working in the sales team at Bloomberg Government. BGOV is an all-inclusive platform for professionals who work with, or are affected by, the government. We provide information and analytics for both government affairs professionals and government contractors. Currently, I am an Account Manager working with our corporate healthcare and pharmaceutical clients.
How did participating in Immersion Week impact your career path? The DC Immersion Week had a significant impact on my career path. I loved the opportunity to visit DC and meet a variety of SU alumni working in various sectors in DC, several of whom I am still in touch with today. During my junior year, I spent a semester in DC through the Maxwell in Washington program. This semester consisted of an internship, weekly site-visits, and classes. Both opportunities that SU provided me with, largely influenced my decision to start my career in Washington.
Any advice for potential Immersion Week participants/future SU graduates? Syracuse is an institution that has amazing resources available to you. Whether it's specific programs, networking opportunities, career services, the alumni network, etc. – you have access to all of it, so be sure to use it to your advantage. Most importantly however, enjoy your time as a student – work hard, but don't forget to have fun too!