Seh Yeon Park '21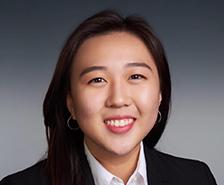 Where are you currently living? I am currently product developing at Nulia, Inc., in Eugene, Oregon. I am building a platform and its corresponding curriculum which will be implemented at Syracuse University to help students better transition into workforce with a set of hard skills. Nulia's CEO is Steve Zimba, who is an SU alumnus!
What are you planning to do with your degree? I plan on graduating a semester early in Fall 2020 with Policy Studies major and Data Analytics minor. I hope to enter the consulting field right after college, but eventually transition into making lasting impacts in cyber security policies and education policies.
How did participating in Immersion Week impact your career path? Participating in Immersion Week in D.C. has helped me realize the power of connecting with the alumni. Not only was I able to secure couple of summer job opportunities with the help of alumni, but also settle into a brand new city with a scent of forever orange. Because there are SU alumni everywhere you go, and they are so willing to help out, I was able to quickly make Oregon feel at home.
Any advice for potential Immersion Week participants/future SU students? My advice for anyone who is considering to participate in a life-changing Immersion Week is to be open-minded for every interaction, every opportunity, and every eye-opening experience. Even if you may know what to expect, there is no other trip like Immersion Week in D.C.