Vanessa Salman '17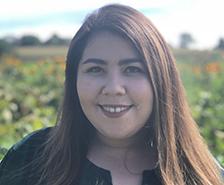 Where are you currently living? What are you planning to do with your degree? I moved to Albany, NY my last semester of SU to participate in the New York State Assembly Session internship. I still live here and work for the NYS Assembly Minority Conference as a Staff Training Associate. In this role, I assist multiple members of assembly in maintaining their Albany office operations and legislative programs, in addition to supervising the conference interns.
How did participating in Immersion Week impact your career path? Immersion Week allowed me to hone in on my networking and communication skills. In the public sector, it is important to be able to effectively communicate with different groups of people- from elected officials, to constituents, to lobbyists, and my immersion experience gave me the opportunity to practice these skills. The program taught me that there is no formal trajectory that you, as a student/recent graduate, have to follow in your professional endeavors. Use your skills and knowledge to do what you love and what makes you happy, and you never know where you will end up!
Any advice for potential Immersion Week participants/future SU students? Take advantage of every opportunity afforded to you (especially Immersion Week!). Ask questions, don't be afraid to step out of your comfort zone. You will meet many people along your journey, so maintaining professional relationships is important. Blank cards/thank you cards are always a must to keep in your desk -  send handwritten notes!