Matthew Parker '02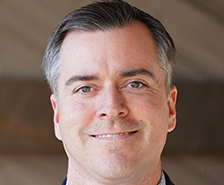 Q: Tell us about your career path and where you are today.
A: After graduating from Syracuse University in 2002, I began my career as pilot in the United States Air Force. I attended pilot training at Laughlin AFB, TX and was ultimately assigned to fly the KC-135R, an aircraft designed primarily for aerial refueling but also capable of airlift and aeromedical missions. Upon completion of pilot training I spent three years flying the KC-135R on missions all over the world, followed by another three-year special duty assignment flying government executives and high-ranking officials on VIP airlift missions in the C-21A. I finished up my 12-year Air Force career at MacDill AFB, FL where I returned to flying the KC-135R and had several unique opportunities to include working as an Executive Officer to the Wing Commander, Chief Pilot, and Director of Tampa Bay Air Fest. In 2014, I decided to leverage the skills I learned in the Air Force and transition to a career in consulting, where I specialize in the Defense and National Security sectors. Today, I am a Manager with Deloitte Consulting's Government and Public Services practice leading an integrated mobile technology team supporting the Chief Information Officer for a large DoD organization on a variety of enterprise-wide projects including mobile technology strategy, wireless connectivity, and unified communication across multiple supply chain and logistics communities.
Q: How did your SU experience prepare you for your career?
A: I participated in the Air Force ROTC program while at Syracuse which helped me develop the leadership skills that I've used throughout my career. The lessons I learned in the program have no doubt shaped me into who I am today. My experience at Syracuse also taught me the value of thorough preparation and what it takes to succeed. Whether it was a challenging academic course load or exposure to new ideas I learned how to thrive outside of my comfort zone. As a result, I felt well-prepared for not only the rigors of Air Force pilot training but several other endeavors throughout my career including an advanced degree and industry certification.
Q: Looking back, what SU experiences have been the most meaningful to you?
A: I love sports, so some of my fondest memories include cheering on nationally ranked football and basketball teams in a packed (and loud!) Carrier Dome. Although I don't get to as many games as I did when I was a student, the pride I feel after a Syracuse victory is as strong today as it was back then. What I didn't realize at the time was that I was forming a connection to the university through sports that I know now will last a lifetime. In addition to sports, other meaningful experiences involved having the opportunity to learn from the best. From attending classes taught by national political figures to having the opportunity to hear some of the most influential, and sometimes controversial, speakers at the time, I was exposed to and learned from world renowned experts in a variety of fields.
Q: Why do you feel that it is important to remain connected to the alumni network and the University?
A: I think it is important to stay connected to the alumni network and the University as a way of giving back. I would not be where I am today had it not been for my experience at SU and I hope that by staying connected I am able to pay it forward in some way. I have personally leveraged the amazing Syracuse alumni network on numerous occasions throughout my career and have always found someone willing and happy to help. I truly believe that the value of a Syracuse education goes well beyond just a degree, the ability to meet, connect, and help others that share a common bond with you is priceless.
Q: What advice would you give students?
A: For current students I would say enjoy every minute of your time at SU, explore opportunities outside of your comfort zone, and challenge yourself to push your personal limits. For those about to graduate…NETWORK, NETWORK, NETWORK!